Keeping Faith in Rabbis is the beginning of a national conversation on rabbis and leadership. It curates this conversation by bringing together voices across ideological lines like no other book has before. It is a unique opportunity.
Below are the bios and essay titles included in the book. Additionally, essays, online videos, social media chats, and panel discussions are continuing the conversation around the country. Find out how to join in.
Speaking Torah: From Stammering to Song
By Rabbi Sharon Cohen Anisfeld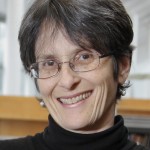 Rabbi Sharon Cohen Anisfeld has been dean of the Rabbinical School of Hebrew College since 2006. Prior to assuming this position, she served as an adjunct faculty member and dean of students at the Rabbinical School. Rabbi Cohen Anisfeld graduated from the Reconstructionist Rabbinical College in 1990, and subsequently spent 15 years working as a Hillel rabbi at Tufts, Yale and Harvard universities. She has been a summer faculty member for the Bronfman Youth Fellowships in Israel since 1993 and is co-editor of two volumes of women's writings on Passover, The Women's Seder Sourcebook: Rituals and Readings for Use at the Passover Seder and The Women's Passover Companion: Women's Reflections on the Festival of Freedom. In 2011, 2012, and 2013, Cohen Anisfeld was named to Newsweek and The Daily Beast's list of Top 50 Influential Rabbis in America.
The Loneliness of the Rabbi
By Rabbi Harold M. Schulweis
Rabbi Harold M. Schulweis, of blessed memory, is one of America's most imaginative and prolific rabbis. He continues to serve at Temple Valley Beth Shalom (VBS) in Encino, California where he has been a rabbi since 1970. His education is the product of a diverse array of schools, including Yeshiva College, with graduate studies in modern philosophical and theological thought at New York University, the Jewish Theological Seminary and the Pacific School of Religion, from which he received his Th.D. in Theology. He has lectured at CCNY, the University of Judaism and Hebrew Union College. Rabbi Schulweis is the originator of synagogue programs such as the Synagogue Chavurah Program, Para-Rabbinics, Outreach to Jews-by-Choice, Inclusion of the Developmentally Disabled (Shaare Tikvah and Chaverim) and the VBS Day School. He is the Founding Chairman of the Jewish Foundation for the Righteous, an organization that identifies and offers grants to those non-Jews who risked their lives to save Jews threatened by the agents of Nazi savagery and the Founder of Jewish World Watch, a synagogue-based organization dedicated to raising both awareness and funds to protest genocide in Darfur and alleviate the suffering of the victims of its unrest. Author of over a dozen popular, scholarly volumes and numerous articles, he was a 2008 recipient of the coveted National Jewish Book Award: Contemporary Jewish Life and Practice.
In the Right Direction: Hashpaah and Spiritual Life
By Rabbi Rachel Barenblat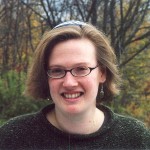 Rabbi Rachel Barenblat was ordained by ALEPH: the Alliance for Jewish Renewal in 2011. She holds an MFA from the Bennington Writing Seminars and is author of three book-length collections of poetry: 70 faces: Torah poems (Phoenicia Publishing, 2011), Waiting to Unfold (Phoenicia, 2013), and the forthcoming Open My Lips (Ben Yehuda, 2014), as well as several chapbooks of poetry. A 2012 Rabbis Without Borders Fellow, she participated in a 2009 retreat for Emerging Jewish and Muslim Religious Leaders in 2009, and in 2014 will serve as faculty for that retreat. Since 2003 she has blogged as The Velveteen Rabbi; in 2008, TIME named her blog one of the top 25 sites on the Internet. She has been an off-and-on contributor to Zeek magazine, a Jewish journal of thought and culture, since 2005. She serves Congregation Beth Israel, a small Reform-affiliated congregation in western Massachusetts, where she lives with her husband Ethan Zuckerman and their son.
The Accidental Social Activist
By Rabbi Harold J. Kravitz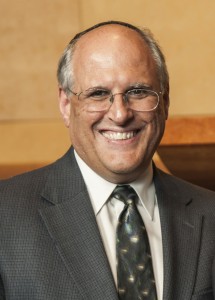 Rabbi Harold J. Kravitz holds the Max Newman Family Chair in Rabbinics at the Adath Jeshurun Congregation, Minnetonka, MN. He has served the congregation since 1987 after he was ordained by the Jewish Theological Seminary. Currently serves as Chair of the Board of MAZON: A Jewish Response to Hunger. He serves as an officer of the Rabbinical Assembly in the role of Secretary. He also serves on the RA's Va'ad Hakavod (Professional Ethics Committee), which he chaired for six years.
Right-Skilling: Rabbis and the Rabbinic Role for a New Century
By Barak Richman & Daniel Libenson
Barak Richman is the Edgar P. and Elizabeth C. Bartlett Professor of Law and Business Administration at Duke University. Both an attorney and an institutional economist, his primary research focuses on how social relationships shape economic performance. His book Stateless Commerce, to be published by Harvard University Press in 2015, studies how ethnic merchants organize the diamond industry, and his research on health policy has examined the utilization of health insurance benefits, antitrust policy towards healthcare providers, and organizational innovation in healthcare markets. Professor Richman's primary appointment is at Duke Law School, where he won the Blueprint Award in 2005 and was named Teacher of the Year in 2010, and he also is on Fuqua's Health Sector Management faculty and is a Senior Fellow at the Kenan Institute for Ethics. He represented the NFL Coaches Association in an amicus curiae brief in American Needle v. The Nat'l Football League, which was argued before the U.S. Supreme Court in January 2010, and again in Brady v. The Nat'l Football League in 2011. His recent work challenging illegal practices by Rabbinical Associations was featured in the New York Times.
Daniel Libenson is Founder and President of the Institute for the Next Jewish Future, an education and idea center dedicated to accelerating bold innovation in Jewish Life. He is also Founder and Executive Director of jU: Jewish U Chicago, a new campus organization focused on empowering students to build Jewish communities for themselves and their peers. Libenson previously served as Executive Director of the University of Chicago Hillel and as Director of New Initiatives at Harvard Hillel. He has received major awards for his innovative work, including the AVI CHAI Fellowship and Hillel International's Richard M. Joel Exemplar of Excellence award. Libenson has published articles on Jewish innovation, Jewish education, and the Jewish future in numerous newspapers, journals, and on-line publications. He has an A.B. degree from Harvard College and a J.D. degree from Harvard Law School. He lives in Chicago with his wife and two children.
A Letter to a New Reform Rabbi
By Rami Shapiro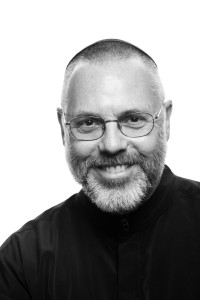 Rabbi Rami Shapiro is an award–winning author of over two-dozen books on religion and spirituality. He received rabbinical ordination from the Hebrew Union College–Jewish Institute of Religion, and holds a Ph.D. from Union Graduate School. A congregational rabbi for twenty years, Rabbi Rami currently co–directs One River Wisdom School (oneriverwisdomschool.com), blogs at patheos.com, writes a regular column for Spirituality and Health magazine called Roadside Assistance for the Spiritual Traveler, and hosts the weekly Internet radio show, How to be a Holy Rascal on Unity On-line Radio (www.unity.fm/program/howtobeaholyrascal). His newest book is Embracing the Divine Feminine: The Song of Songs Annotated and Explained (SkyLight Paths). Rami can be reached via his website, rabbirami.com.
The Seminary and the Non-Pulpit Rabbinate
By Rabbi Ellen Flax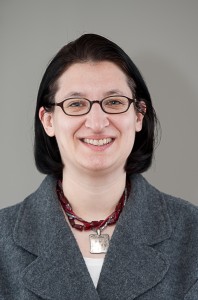 Rabbi Ellen Flax is the director of The Hadassah Foundation, which invests in social change for girls and women in Israel and the United States. Previously, she ran the Schusterman Rabbinical Fellowship Program, which helped create a cadre of future religious leaders from both the Reform and Conservative movements who share a broad and dynamic vision for American Jewry. She has served as: a program consultant to STAR (Synagogues: Transformation and Renewal); a senior consultant to the Charles and Lynn Schusterman Family Foundation; a program officer for a large family foundation; and as the director of education and outreach for a public foundation. Before receiving rabbinical ordination from the Hebrew Union College-Jewish Institute of Religion, Ellen was a journalist, and worked for Education Week and the Associated Press.
Being a Rabbi
By Rabbi Morley T. Feinstein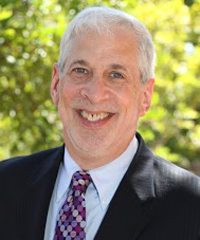 Rabbi Morley T. Feinstein is the Senior Rabbi of University Synagogue in Los Angeles. He served previously as Rabbi of Temple Beth-El in South Bend, Indiana. Rabbi Feinstein has taught at the University of Notre Dame and Indiana University, and received the Sagamore of the Wabash honor from the Governor of Indiana for his numerous civic contributions. He continues to play local leadership roles in the Board of Rabbis of Southern California and at the national level through the Central Conference of American Rabbis (CCAR). He is also a Senior Rabbinic Fellow at the Shalom Hartman Institute in Jerusalem and received the degree of Doctor of Divinity from the Hebrew Union College-Jewish Institute of Religion. Rabbi Feinstein is the father of four children and is married to Prof. Margarete Myers Feinstein, a German historian.
Rabbi as Madrichah Ruchanit
By Rabbi Debra Rappaport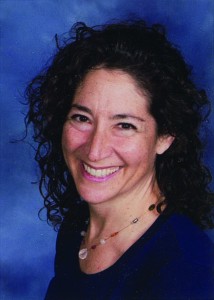 During the summer of 2014, Debra Rappaport married the love of her life and moved back to her hometown of Minneapolis. For the previous seven years, she served as Rabbi and Executive Director for B'nai Vail Congregation in Vail, Colorado. She received ordination at the Reconstructionist Rabbinical College in Philadelphia in 2007. After earning her BA at Vassar College, Rabbi Rappaport pursued a business career over the next ten years, in sales, marketing, and management roles, as well as earning an MBA in Marketing from the Wharton School of the University of PA. She currently serves on the Board of Governors for the Reconstructionist Rabbinical College and the Board of Scholars and Advisors for the Vail Leadership Institute.
Reflecting on the Journey: Officiating at Weddings When One Partner is not Jewish
By Rabbi Jeffrey C. Brown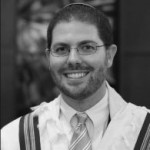 Jeffrey C. Brown serves as the Rabbi of Scarsdale Synagogue Temples Tremont and Emanu-El in Scarsdale, New York.
A Shared Model of Leadership
By Rabbis Philip "Flip" & Laurie Rice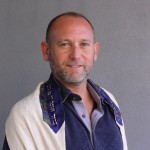 Rabbis Philip "Flip" & Laurie Rice serve as co-senior rabbis of Congregation Micah in Nashville, Tennessee. Raised in Miami, Flip is a graduate of the University of Virginia (1992), and holds a Masters in Western Religious Thought from Florida State University (1996). Laurie hails from Los Angeles, California and completed her Bachelor of Arts at Northwestern University, as a dual major in History and Slavic Languages and Literatures. Together they received their Masters of Hebrew Letters from Hebrew Union College-Jewish Institute of Religion in 1999 and were ordained as rabbis 2001. Flip is passionate about several aspects of his rabbinate, including innovative worship, and teaching how ancient texts can still speak to us today. He also enjoys practicing yoga, sailing, and swimming. Laurie has experience working as a chaplain at the Cedar-Sinai Medical Center of Los Angeles, and as a research assistant to Dr. Eugene Borowitz, the Reform Movement's pre-eminent theologian. She loves running, sipping good wine, and spending time with her husband and three children.
Growing Rabbis
By Rabbi David A. Teutsch
Rabbi David A. Teutsch serves as Director of the Center for Jewish Ethics and the Louis & Myra Wiener Professor of Contemporary Jewish Civilization at the Reconstructionist Rabbinical College. He was Editor-in-Chief for the groundbreaking six-volume Kol Haneshamah Reconstructionist prayerbook series, and he is currently working on A Guide to Jewish Practice that takes a values-based approach to both ethical and ritual matters; the first volume of the Guide won a National Jewish Book Award. He has previously served as Executive Director of the Federation of Reconstructionist Congregations and Havurot and as a congregational rabbi. As an honors graduate of Harvard University ordained by Hebrew Union College-Jewish Institute of Religion, he earned his Ph.D. at the Wharton School, where his dissertation dealt with organizational ethics. Rabbi Teutsch is a widely published writer and a well known organizational consultant and trainer.
The Chisma Curriculum
By Michael Marmur
Michael Marmur is the Jack, Joseph and Morton Mandel Provost of Hebrew Union College – Jewish Institute of Religion (HUC-JIR). He lives in Jerusalem.
Rabbinical School Curriculum
By Rabbi Kassel Abelson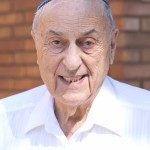 Rabbi Kassel Abelson graduated from New York University in 1943, was ordained from the Jewish Theological Seminary of America in 1948, and became Assistant Rabbi at Beth El Synagogue in Minneapolis, MN, immediately upon ordination. After a hiatus of seven years, when he served as a chaplain in the U.S. Air Corps, and then as a solo pulpit rabbi in Columbus, GA, he returned to Beth El in 1957. Rabbi Abelson has been a pioneer in the fields of Jewish education, youth work and camping, inter-religious relations, biomedical ethics and Conservative Judaism. He is a past president of the International Rabbinical Assembly and a past chair of its National Committee on Jewish Law and Standards (CJLS). He has put his stamp upon an approach to Conservative Jewish law as editor of the CJLS proceedings and author of numerous responsa. He still serves as Rabbi Emeritus of Beth El and is one of America's longest serving congregational rabbis.
Red Rover Red Rover Let Torah Come Over
By Rabbi Jessy Gross
Rabbi Jessy Gross lives in Baltimore and works as a community rabbi and the Director of Charm City Tribe––a community project of the JCC that creates creative and meaningful ways for young adults looking to tap into Jewish tradition and culture. She received a B.A. from the University of Maryland, College Park and Masters in both Hebrew Letters and Jewish Education, as well as rabbinic ordination from the Hebrew Union College – Jewish Institute of Religion in Los Angeles, CA.
The Roar of the Cat Rabbi: The Vital Role of Introverts in the Congregational Rabbinate
By Rabbi Edward C. Bernstein
Rabbi Edward C. Bernstein is the Spiritual Leader of Temple Torat Emet in Boynton Beach, Florida. He was ordained by the Jewish Theological Seminary in New York in 1999. He has held various leadership positions in rabbinic and Jewish communal organizations on the local, regional and national levels. Rabbi Bernstein has also been a fellow in several continuing education programs including Greenfaith and STAR-PEER. He blogs on Judaism for the Huffington Post and at www.rabbiedbernstein.com.
Read Rabbi Edward C. Bernstein's essay, The Roar of the Cat Rabbi: The Vital Role of Introverts in the Congregational Rabbinate.
Living the Tension and Balance Between Form and Content
By Rabbi Norman M. Cohen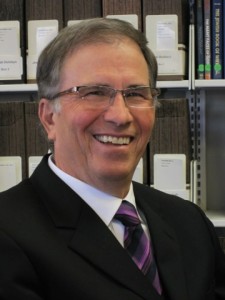 Norman M. Cohen is the founding rabbi of Bet Shalom Congregation in Minnetonka, Minnesota. He is an annual visiting consultant to the chaplain's office at his alma mater, Holy Cross College in Worcester, Massachusetts, where in 1972 he received his bachelor's degree cum laude. He earned a Master's degree, ordination, and a Doctorate of Divinity from HUC in Cincinnati. He has taught at both of his alma maters, as well as Xavier University, St. Olaf College, United Theological Seminary, the College of St. Catherine, and Macalester College. Rabbi Cohen is the author of the book Jewish Bible Personages in the New Testament as well as numerous published articles and sermons. His most recent publications are a chapter in the book Text Messages, and an essay he co-authored in Society and Business Review: "Leviticus on how to make and distribute profit." Rabbi Cohen is past president of the Midwest Association of Reform Rabbis, the Minnesota Rabbinical Association and has served, on behalf of the CCAR as a developer and member of the Joint Mentoring Institute, the National Commission on Rabbinic Congregation Relations and as the vice chair of the Joint Commission on Synagogue Management and a member of the Rabbinic Placement Commission. He currently serves on the President's Council of HUC-JIR. He spends part of his summer each year at OSRUI, the oldest of the Reform movement's camps.
Shaping the Evolving Congregational Rabbinate
By Rabbi David Lerner
Spiritual leader of Temple Emunah, Lexington, MA since 2004, Rabbi David Lerner also serves as chair of the Rabbinical Assembly's Commission on Keruv, Conversion and Jewish Peoplehood, a member of the Rabbinical Assembly's Social Justice Commission, vice-president of the Massachusetts Board of Rabbis and founder of Clergy Against Bullets and the Community Hevra Kadisha of Greater Boston. After his ordination at The Jewish Theological Seminary, where he was a Wexner Graduate Fellow, Rabbi Lerner served at North Suburban Synagogue Beth El in Highland Park, Ill.
Rabbinic Pioneer or Pariah?
By Rabbi Geela Rayzel Raphael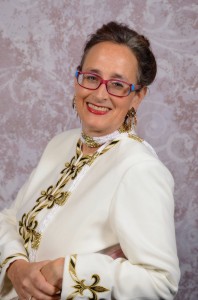 Rabbi G. Rayzel Raphael is an "unorthodox" rabbi. For the past 15 years her career has been devoted to welcoming interfaith families to the Jewish community. She has a private practice in the Philadelphia area counseling interfaith couples, performing lifecycle rituals, and welcoming couples to her Shabbat table. Rabbi Rayzel has also been the spiritual leader of three congregations, served as chaplain and worked for Hillel doing outreach to students. Currently she serves Temple Israel of Lehighton, PA. Geela Rayzel was ordained at the Reconstructionist Rabbinical College and studied Religion at Indiana and Brandeis Universities. She also studied in Israel at Pardes and at the Hebrew University of Jerusalem. Rabbi Rayzel is also a visionary artist and award winning songwriter/liturgist with five recordings to her credit. She teaches about "the Jewish Mysteries" – angels, dreams, Kabbalah, through music and art. Her most recent creation is a deck of Shechinah Oracle cards researched from Jewish text and tradition. For more information visit www.shechinah.com.
The Praxis of I-Thou in the 21st Century Rabbinate
By Maury Hoberman, M.D.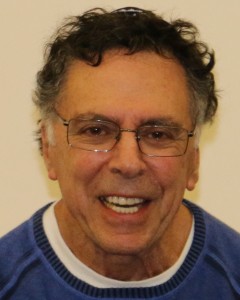 Dr. Maury Hoberman is a retired Otolaryngology-Head and Neck Surgeon. He served in the U.S. Air Force in Germany. Dr. Hoberman has held leadership positions in the Jewish and communal world for over forty years. He is a founding member of ACRE, the Alliance for Continuing Rabbinic Education and is involved in new approaches to Jewish Education in synagogue schools. Dr. Hoberman is currently in the ALEPH Rabbinic program. Dr. Hoberman shares his life with his wife, Joyce, in West Chester, Pennsylvania. They have two sons and four grandchildren.
The New Jewish Neighborhood
By Daniel Cotzin Burg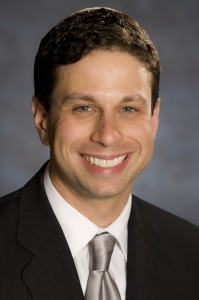 Daniel Cotzin Burg has been Rabbi of Beth Am Synagogue since July of 2010. Previously, he served at Anshe Emet Synagogue in Chicago. Ordained by the Ziegler School of Rabbinic Studies at the University of Judaism in Los Angeles (now American Jewish University), he holds M.A.s in Rabbinic Studies and Jewish Education. He earned a B.A. in Hebrew Studies and Anthropology from the University of Wisconsin and spent two academic years studying in Jerusalem. Rav Daniel is a recipient of the STAR PEER Rabbinic Fellowship, is a contributing author to Celebrating the Jewish Year: The Spring and Summer Holidays, and blogs at www.theUrbanRabbi.org. He is a trustee of the Institute for Christian and Jewish Studies (ICJS) and was featured in the Conservative/Masorti Judaism's international quarterly publication and in Baltimore Magazine. Rabbi Burg recently served on Baltimore's Comprehensive Economic Development Strategy (CEDS) committee and lead Beth Am to create the New Jewish Neighborhood Project and "In, For and Of, Inc." a 501(c)3 organization affiliated with Beth Am. He supports pro-Israel legislation, traveling to Israel regularly, and has been a vocal supporter of Marriage Equality, Education, and legislation to restrict gun violence and raise the Minimum Wage in Baltimore. Rabbi Burg lives in the Reservoir Hill neighborhood with his wife, Rabbi Miriam Burg, and their two children, Eliyah and Shamir.
Living the Liturgy: An Authentic, Personal Path to the Rabbinate
By Rabbi Steven C. Wernick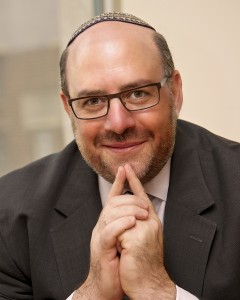 Rabbi Steven C. Wernick serves as the Chief Executive Officer of the United Synagogue of Conservative Judaism (USCJ), leading the organization through a momentous transformation. A force for religious pluralism in Israel, gun control, youth engagement, relational Judaism and the revitalization of synagogues––among other causes––he has been named one of Newsweek's 50 Most Influential Rabbis in America and was included in The Forward's 50 List of Influential Jewish Leaders. He has invigorated and expanded USCJ's national programs, like Sulam for Emerging leaders, focused on strengthening and transforming kehillot. He has also built successful partnerships with organizations like PJ Library, as he continues to redesign the leadership, membership, participation and governance paradigms for the United Synagogue. A contributor to The Huffington Post, The Jewish Week and other publications and author of the blog Rabbi@theEpicenter, Rabbi Wernick is married and the father of three daughters.
Preventing Clergy Sexual Abuse
By Rabbi Ellen Lewis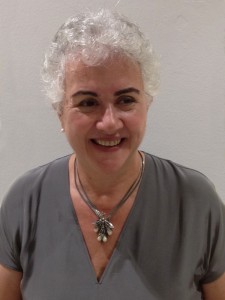 Rabbi Ellen Lewis has the distinction of serving both as a practicing clinical psychotherapist and congregational rabbi for over thirty years. After her ordination at Hebrew Union College in 1980, Rabbi Lewis served congregations in Dallas, Texas, Summit, New Jersey and Washington, NJ (named Rabbi Emerita). She works with rabbis and cantors in therapy and professional supervision to develop the emotional resiliency and flexibility required for contemporary congregational and organizational work. She has been a guest lecturer at the Wexner Fellowship, The Jewish Theological Seminary and the Hebrew Union College in numerous leadership programs. Rabbi Lewis, a Fellow in the American Association of Pastoral Counselors, was trained at the Center for Modern Psychoanalytic Studies and has served on the faculty of the Academy of Clinical and Applied Psychoanalysis.
Rabbinic Education: More than an Academic Exercise
By Dr. Ora Horn Prouser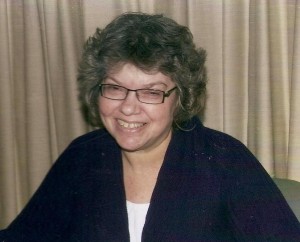 Dr. Ora Horn Prouser is the Executive Vice President and Academic Dean at The Academy for Jewish Religion, a pluralistic rabbinical and cantorial school in Yonkers, New York. She received her BA and PhD from The Jewish Theological Seminary, as well as a BA from Columbia University. She has published widely on the Bible focusing on gender issues and literary analysis. She has also worked with the Melton Center for Jewish Education, the Davidson School of Education at JTS, and various educational institutions to develop curricula and approaches to Bible pedagogy for all levels and learning styles. Her recently published book, Esau's Blessing: How the Bible Embraces Those with Special Needs was recognized as a National Jewish Book Council finalist.
The Engaged Rabbi
By Rabbi Joseph S. Ozarowski, D. Min., BCC.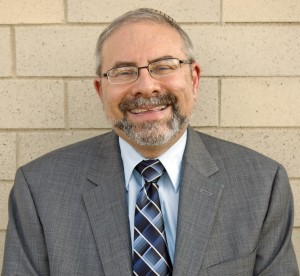 Rabbi Dr. Joseph S. Ozarowski is Rabbinic Counselor and Chaplain for Jewish Child and Family Services of Chicago, co-leader of the Jewish Healing Network of Chicago and Jewish Chaplain at Skokie Hospital. Rabbi Ozarowski is Board Certified by the National Association of Jewish Chaplains. An engaging, nationally known teacher and speaker, he has served congregations on both coasts and currently is Visiting Rabbi at Congregation Darchei Noam in Minneapolis. He received his undergraduate degree from Loyola University of Chicago, his rabbinic ordination from Chicago's Hebrew Theological College and his doctorate from Lancaster (PA) Theological Seminary. A prolific author and member of the editorial board of the Journal of Jewish Spiritual Care, his volume, To Walk in God's Ways—Jewish Pastoral Perspectives on Illness and Bereavement, is a standard in the field of Judaism and Pastoral Care. As a local and national leader, he has served as an officer of the Rabbinical Council of America, Executive Director of the Chicago Rabbinical Council and is currently First Vice President of the Chicago Board of Rabbis. He was cited by the Chicago Jewish News as one of the "Top Jewish Chicagoans of 2013." Rabbi Ozarowski is married to Chicagoan Ashira (nee Rapoport) and is the father of four children and twelve grandchildren.
Training Adaptive Leaders
By Robert S. Karasov, MD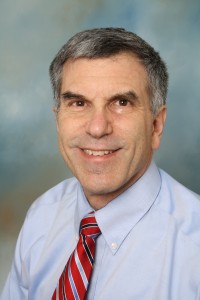 Robert Karasov has been practicing general pediatrics in the Minneapolis area for 29 years.  As a Mohel he has done several thousand brises, co-officiating with rabbis from all denominations. He is currently president of Darchei Noam Congregation, a modern Orthodox synagogue and has been active in the local Jewish community including serving on the Executive Committee of the Jewish Federation. After studying adaptive leadership at Harvard he now teaches this technique to physician leaders at St. Thomas University. Married to Hanna Bloomfield, MD, Dr. Karasov has 5 children and 3 stepchildren and recently completed the Boston Marathon.
Twenty Years After: From Rabbinical Student to Dean
By Rabbi Danny Nevins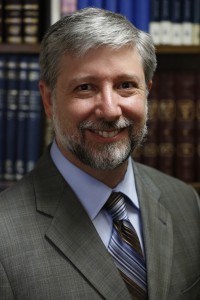 Danny Nevins is the Pearl Resnick Dean of the Rabbinical School and dean of the Division of Religious Leadership at the Jewish Theological Seminary. After his ordination from JTS, he served as Rabbi of Adat Shalom Synagogue in Farmington Hills, MI for 13 years, before returning to become dean. A member of the Committee on Jewish Law and Standards, he has written responsa in the fields of bioethics, sexuality, technology and ritual. These and other of his writings may be found at his website, rabbinevins.com. Rabbi Nevins lives with his family in New York City.
The ALEPH Program: An Alternative Path to the Rabbinate
By Rabbi Julie Hilton Danan, PhD
Rabbi Julie Hilton Danan (rhymes with Moshe Dayan) leads Congregation Beth Israel in Chico, California. She was ordained through the ALEPH Rabbinic Program and holds a Ph.D. in Hebrew Studies from the University of Texas at Austin, specializing in Rabbinic Literature and Culture. Rabbi Danan has been a lecturer at California State University, Chico, and Texas Lutheran University. She is author of The Jewish Parents' Almanac (Jason Aronson) and is constructing a new website, Wellsprings of Wisdom.com, a virtual retreat center flowing with the Torah of mother earth.
Educating Our Future Rabbis
By Richard Kelber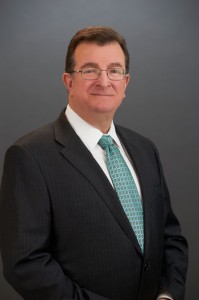 Richard Kelber is a lawyer with the law firm of Moss and Barnett in Minneapolis, Minnesota. He obtained his B.A., with a major in Hebrew language from the University of Minnesota in 1972, having studied at the Hebrew University of Jerusalem during his junior year. He graduated from Harvard Law School in 1975. Richard is deeply concerned with the future of the Jewish people both in America and Israel and brings to this topic the perspective of a consumer of rabbinical services.
Addressing Challenges of Rabbinic Identity Formation
By Richard Hirsh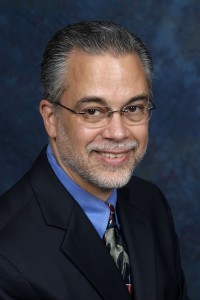 Rabbi Richard Hirsh was the Executive Director of the Reconstructionist Rabbinical Association and an adjunct faculty member at the Reconstructionist Rabbinical College from 1998-2014. He was the editor of the journal The Reconstructionist (1996-2006), Executive Director of the Philadelphia Board of Rabbis/Jewish Chaplaincy Service (1988-1993), and has served congregations in Toronto, Chicago, New York and New Jersey. Rabbi Hirsh was chair of the Reconstructionist movement Commission on the Role of the Rabbi, and the author of the report The Rabbi-Congregation Relationship: A Vision for the 21st Century (2001).
Teaching to the Head and Heart: The Power of Weeping
By Dr. Lynne Heller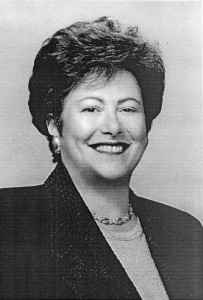 Dr. Lynne Heller, who holds a Ph.D. in English and Comparative Literature, combines her passion for the biblical text with her academic background in Jewish Studies and Comparative Literature. She is a respected member of the Me'ah Bible faculty at Hebrew College and has taught Bible in their Rabbinical School. She lends new definition to the term "sandwich generation" as the daughter-in-law of a rabbi, wife of a rabbi, and currently the mother of an eighth-generation rabbi.