The two editors of Keeping Faith in Rabbis are more than mere curators of content. They are visionaries that are helping shape the future of religion in America.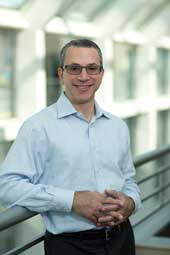 "Hayim Herring thinks radically, re-imagining the roles, leadership models, relationships and behaviors of successful religious institutions. He also is prescient, so what seems radical to us in fact is predictive of what will be.  All the more reason to read this book about and for rabbis and learn.  The future of Jewish life and religion in America depends on our willingness to rethink old forms and structures.  Dr. (Rabbi) Herring does that effectively for us in this, and all his other volumes."–David M. Elcott, PhD, Taub Professor of Practice in Public Service and Leadership, Robert F. Wagner School of Public Service, New York University
Ellie Roscher is the editor of Keeping Faith in Rabbis, Keeping the Faith in Seminary and Keeping the Faith in Education. She holds a Masters of Theology from Luther Seminary and teaches religion to youth at Bethlehem Lutheran Church in Minneapolis. Previously she taught at a Catholic high school. Ellie loves to curate conversations and is excited to move the Keeping Faith conversation into the realm of interfaith dialogue with this latest addition. Author of How Coffee Saved my Life, Ellie also has a MFA in Writing from Sarah Lawrence and blogs at KeepingFaithToday.com. Find her at ellieroscher.com and follow her @ellieroscher and on Facebook.